Howdy!
I'm Karen Burniston, engineer-turned-designer. My approach to product design is to pack every die set with as much innovation, versatility and function as possible. I design products that I will want to use, over and over again, for all sorts of occasions and in all sorts of combinations. There's something truly magical about a pop-up card and my goal is to make that magic accessible to any crafter.
I've been working professionally in the craft industry for over twenty years. Pop-up cards have always been a passion, and after eight years of licensing my die designs to other companies, I felt ready to take the leap and launch my own company. As it turns out, my friend Tanya Kostynuk, the owner of Riley and Company was also looking for a new opportunity. We decided to join forces and go in cahoots with each other, creating KB Riley LLC - the official home for new Karen Burniston products.
Make sure you check out all of the Karen Burniston social media channels, including YouTube, for lots of inspiration and ideas.
© 2017-2023 Karen Burniston. All Rights Reserved.
All die designs and images on this website are copyrighted. No unauthorized use of any designs or photographs is permitted.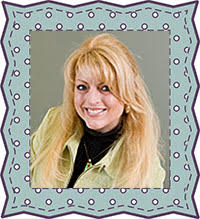 And I am Tanya Kostynuk!
I have always been a "crafty" gal. When I was little I would make crafts with my grandma, loved art in high school and finally went to college on an art scholarship. I also love business. So, after working in finance and advertising for many years, I got my MBA. It seemed only appropriate that, after chasing that glass ceiling for many years and then getting laid off that I opened my own stamp store! That was 13 years ago.
All told, I have been in the rubber stamping industry for almost 18 years now. I owned Stampers Ink (a fun little stamp store in a suburb of Kansas City) for over 11 years. It was a great combination of terrific people, lots of art and challenging business. During that time, I had the opportunity to purchase a couple of terrific stamp lines including Riley & Company. In December of 2015, I chose not to renew my lease and focus on the manufacturing and business side of the stamping world. I am the proud owner of Riley & Company, and have the pleasure of teaming up with one of the best die designers in the industry, my buddy Karen Burniston to create KB Riley LLC.
My store owner experience has given me terrific insight into not only what customers want from a stamp and die line, but what stores need from their manufacturers and suppliers as well. My goal is to provide the best product, at a fair price with the absolute best customer service you will find anywhere. And most importantly – always do it with a smile and a hug!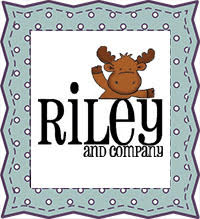 Riley and Company offers a wide variety of red rubber stamps featuring Riley the Moose and much more. It is also the home of the hilarious and wildly popular series of greeting stamps called Funny Bones. You'll find great image and greeting stamps to complement your Karen Burniston die sets. Check out the Riley and Company website and "see what you've been moosing!"